Childbirth Education | Daddy-Delivery Preparation

Educational programs are the foundation on which our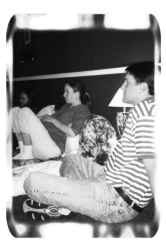 organization was built. We offer a variety of education programs tailored to expectant parents and aspiring professionals.
Childbirth Education
There is no more important resource for expectant families than a sound knowledge of the many ways to stay healthy and low-risk during pregnancy and birth. Education is a key component to being a wise consumer in the childbearing cycle. Whether you are planning a hospital delivery, birth center birth, or a homebirth with or without a midwife, Coastal Birth Services teachers offer classes that fit your needs and your schedule.
What you don't know can hurt you and your baby!
Classes include:
| | |
| --- | --- |
| | Nutrition |
| | Exercise |
| | Pregnancy Anatomy and Physiology |
| | Being a Great Birth Partner |
| | Birth Plans and Consumerism |
| | Variations and Complications |
| | Stages of Labor |
| | Relaxation |
| | Avoiding Common Dangers of Pregnancy |
Daddy-Delivery Preparation
Although we encourage all families to arrange for appropriate birth attendants, we recognize that there are families in our community who choose to plan unassisted homebirths. Because of our commitment to keeping expectant mothers and babies healthy, we feel it is important that these families have access to prenatal care and educational opportunities. Contact Coastal Birth Services for more information.